Enamelled cast iron Plancha by the brand STAUB.
Thanks to this plancha made in France, you can grill perfectly your food. 
For conditions of delivery, please see below.
The Staub plancha is your best asset for a perfect cooking of your meat, fish, vegetables and perfectly seize your food. The properties of the enamelled cast iron allow a slow rise in temperature  so as not to burn your ingredients and a maintenance of heat making it easier to control the intensity of the fire as you wish.  Thanks to the enameling of the inside of the plancha, your food won't stick and you can grill your preparations without fat.  
With its large cooking surface of 38 x 25 cm, multiply the recipes and cook them simultaneously. You can easily handle your plancha with its 2 large ergonomic handles.
The Staub plancha is scratch-resistant and can be used on all types of hobs including induction as well as for barbecue. 
Its dimensions are as follows :
- Length : 47,3 cm
- Width : 25 cm
- Height : 4,2 cm
Available in a single colour: matt black.

The food-grade cast iron base can be used on all types of hobs including induction. It is also dishwasher safe. 

The product is delivered within 8 days in Europe and on request outside Europe, after receipt of payment.
Shipping rates and taxes are automatically calculated based on the weight of the product and the shipping destination. For a collective purchase order, please contact us.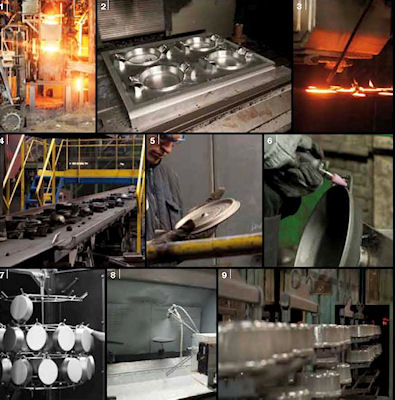 Staub is a company which finds its origin in Alsace and which is specialized in the manufacture of enamelled cast iron articles. For further information about cooking utensils made in France, we invite you to discover the other products of the Staub brand.
Reviews
Click here to leave a review