Capdeco cutlery, made in France.
The Conty collection is made of high quality 18/10 stainless steel.
Free delivery subject to the conditions below.
This collection of stainless steel cutlery with chrome-plated and pearly handles is called Conty. This very elegant and thoroughly modern collection is available in 7 colours. They are sold in sets of 6 items of the same colour. 
These sets are as follows:
- 6 micro-serrated knives

- 6 steak knives

- 6 forks

- 6 tablespoons

- 6 coffee spoons (15cm)

- 6 dessert spoons (19cm)

- 24 piece set (knives, forks, tablespoons and dessert spoons x 6).
 All other types of cutlery can be ordered by speaking to our customer service team.
This cutlery can be cleaned in the dishwasher, but we recommend that you do not clean them alongside cutlery made of non-stainless steel or tin, as the oxidised steel could mark the stainless steel of your cutlery.
With Capdeco, the top of the range isn't just for best - it's for every day!
Delivery is within 8 days in Europe and 15 days oustside. A contribution to postage and packing is required for other countries. Delivery cost and taxes are according to the delivered country with your registration.
Capdeco is the product of three generations of cutlery makers, in the historical French cutlery region of Thiers.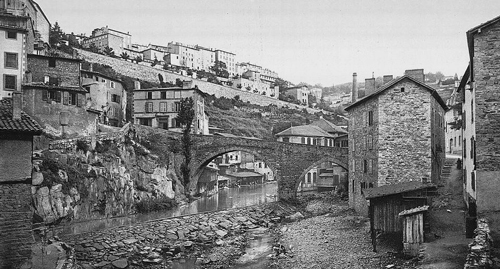 With a history of craftsmanship beginning in 1963, Capdeco is both a designer and a manufacturer of cutlery. With a large choice of styles of knives, forks and spoons available in a range of colours, Capdeco creates quality cutlery to suit all styles and budgets. Its collections are of impeccable quality, and are part of a proud tradition of cutlery making and French style, while retaining a contemporary edge.
Reviews
Click here to leave a review