The real Post Office mailbox of the 50s made in France.
This mailbox is up to French Post Office standards.

This aluminum Mailbox is made in France.
This mailbox was used by the Post Office in France in the 50s and it is very resistant. It has been created for outside and inside use (pharmacy box or storage).
It is 35cm wide, 50,8cm high and 232cm deep. Both large envelopes and small parcels can be put inside. Its lock is compatible with the French mailman's key.
This mailbox comes with a 5-year guarantee.
This aluminum mailbox is protected against corrosion, it is coated with a primer and a polyurethane lacquer which gives it a shiny finish. It can be fixed on the wall with 3 screws or with a foot in the ground. It comes with a 5-year guarantee. 
This product can be dispatched within 3 to 5 weeks in Metropolitan France and for other destination, shipping rates and taxes are automatically calculated based on the weight of the product and the shipping destination.
This company has been manufacturing official French mailboxes since 1929. It has a great know-how in the aluminum foundry.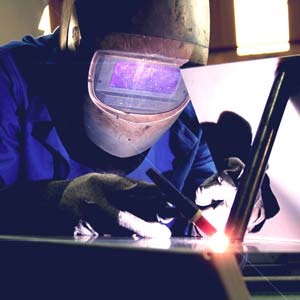 Reviews
Click here to leave a review