La Rochère Abeille Glasses
La Rochère Abeille bee design glasses, French-made.
The price shown is for 6 glasses, as the are sold in sets of 6.
Free delivery subject to the conditions below.
This set of 6 La Rochère Abeille glasses is made of pressed glass, and decorated with bees, one of Napoleon's symbols. These glasses are sold in boxes of 6. These glasses feature a timeless bee design.
- water glass: H 10.3cm/27cl
- wine glass: H 14.1cm/24cl
- tasting glass: H 16cm/35cl
- champagne flutes: H 17cm/15cl
- carafe: H 22cm/75cl
- soft drink glass: 16cm/46cl
La Rochère pressed glass glasses are very hard wearing.
We recommend washing Sydney glasses by hand.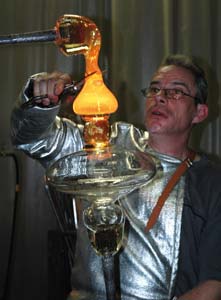 These wine glasses come with free 8 day delivery in France.
La Rochère is the oldest artistic glassworks in France. This glassworks has been making French wine glasses in the Lorraine-Franche Comté area since 1475.
Reviews
Click here to leave a review