Unique Misfit glasses from La Rochère, French-made.
Box of 6 La Rochère glasses.
Free delivery subject to the conditions below.
These unique off-balance glasses from La Rochère are made of blown glass and designed by Alain Villechange. The Misfit collection will delight your guests. These glasses are sold in boxes of 6.
- soft drink glasses: H 15.3cm/37cl
- water glasses: H8.3cm/30cl
These La Rochère glasses are made of pressed glass.
We recommend washing Sydney glasses by hand.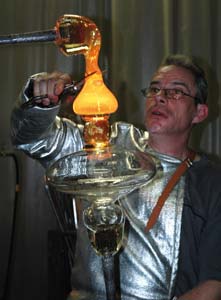 These wine glasses come with free 8 day delivery in France.
La Rochère is the oldest artistic glassworks in France. This glassworks has been making French wine glasses in the Lorraine-Franche Comté area since 1475.
Reviews
Click here to leave a review