La Rochère Artois Glasses
La Rochère Artois glasses, French-made.
Box of 6 La Rochère glasses
La Rochère Artois glasses are reproductions of 1895 design inspired by golden goblets. These stemmed glasses are beautifully curved, giving them a contemporary look. These glasses are sold in boxes of 6.
- water glass: h12.6cm / diam 8.3cm / 31.5cl
- beer glass : h15,3cm / diam 8cm / 28cl
- wine glass: h11cm/ diam 7,7cm / 23.7cl
These La Rochère glasses are made of pressed glass.
We recommend washing Sydney glasses by hand.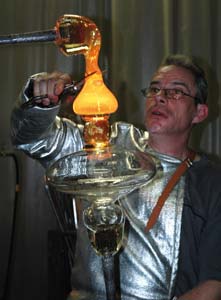 These wine glasses come with free 8 day delivery in France.
La Rochère is the oldest artistic glassworks in France. This glassworks has been making French wine glasses in the Lorraine-Franche Comté area since 1475.
Reviews
Click here to leave a review