La Rochère Bowls and Glasses Cedrat
La Rochère designs and makes the Cedrat collection in France. 
For conditions of delivery, please see below.
Discover the Cédrat collection made in France by La Rochère. 
In a modern but still elegant design, this ingenious and practical collection has been designed for easy storage. Indeed, the elements are stackable!
In this collection, you can find : 
- 6 stackable cups: height 9cm, diameter 8,5cm for a capacity of 27cl. 
- 4 stackable bowls: height 6cm, diameter 13,7cm for a capacity of 47cl. 
Thanks to a tempering process, the glasses and bowls are resistant to thermal shocks and also offer a better resistance to mechanical shocks. They are dishwasher safe. 
La Rochère elements are dishwasher safe.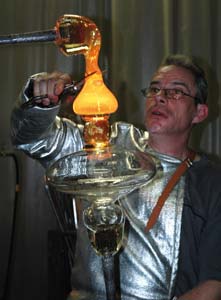 Packages are dispatched within 8 days in Europe and about 10 days outside Europe, after receipt of payment.
Shipping rates and taxes are automatically calculated based on the weight of the product and the shipping destination. For a collective purchase order, please contact us.
La Rochère is the oldest art glass factory in France. This glass factory has been making wine glasses in France on the borders of Lorraine and Franche Comté since 1475.
Reviews
Click here to leave a review
Rectangular tray by Guy Degrenne.
Made of 18-10 stainless steel, this model is available in silver steel.  Dimensions are as follows:  32.5x26.5cm
For conditions of delivery, please see below.