Haviland Miami plate made of white Limoges porcelain.
The Miami collection is made in Limoges. 
It is available in square or rectangular models.
The Haviland Miami plate collection in white porcelain is very contemporary. Very hard wearing, this collection is particularly well suited to daily professional catering use, but it also looks beautiful when used at home.
The plates are available in the following sizes:
- square plate 12 x 12cm
- rectangular plate 12 x 24cm
- square plate 25 x 25cm
See other images at the Haviland website.
This white porcelain collection is exceptionally hard wearing and is suitable for everyday oven and dishwasher use.

This collection comes within 15 days directly from the factory. Delivery cost and duty free depend of the delivered country. You will see in your card after your registration on Francecorner.com.
In 1842, David Haviland was fascinated by "Limousin's white gold" and left the United States for Limoges. With the help of his two sons, Charles-Edward and Théodore, the factory became known for creativity and exceptional craftsmanship. It has also had a big influence on tableware styles. Since that time, the Haviland name has become known throughout the world.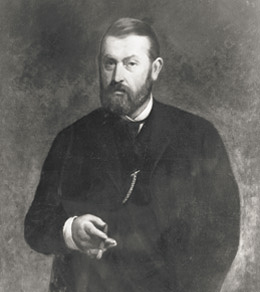 A limitless creativity for shapes and patterns, specialised equipment and an adventurous business approach has made Haviland the world leader in porcelain for over a century and a half, with a passion for art and luxury.
Reviews
Click here to leave a review