Pillivuyt 6 Plissé cups and saucers - 3 sizes
Reference : Plissé Pillivuyt
PLISSE collection, made in France by PILLIVUYT.
You will find in this collection sets of 6 coffee cups, tea cups or 6 mugs.
The PLISSE collection is a collection that is particularly distinguished by its contemporary, pure and elegant decor. Its fine folds highlight this high quality, shiny, elegant and refined white porcelain.
These cups, saucers and mugs are made in France, by PILLIVUYT.
You can find:
- 6 coffee cups + 6 saucers: capacity 9cl, saucer diameter 13cm
- 6 tea cups + 6 saucers: capacity 18cl, saucer diameter 14cm
- 6 mugs: capacity 27cl
This porcelain has a high resistance to thermal shock, it is compatible with temperatures ranging from -30°C to 350°C.
Thus, they can go in the freezer, in the oven, in the microwave or in the dishwasher.
The brilliance of its porcelain gives you additional ease in cleaning these cups
Products are dispatched within 8 days in France and 10-12 days outside France, after receipt of order.
Shipping rates and taxes are automatically calculated based on the weight of the product and the shipping destination. For a collective purchase order, please contact us.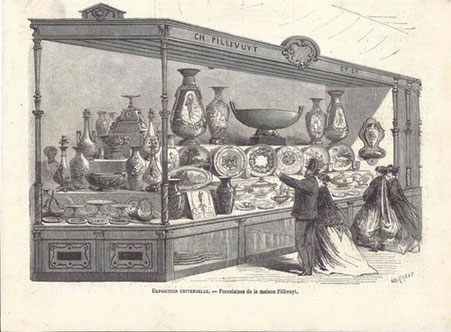 Pillivuyt is definitely a French jewel when talking about Porcelain. This prestigious company which was created in 1818 won the gold medal twice at the World Expo. With a great know-how, Pillivuyt has been able to dress the most beautiful tables both in France and Europe from generation to generation. Pillivuyt is an undisputed leader in French professional cooking equipment. This reknown manufacturer has a complete range of high quality, innovative and refined products.
Aucune question n'a été posée pour le moment