Anduze Cup Planter Green Figuiere
Anduze cup planter by Terre Figuière.
Made of enamelled clay, this planter is designed in the pure tradition of the garden pottery of the South of France.
For conditions of delivery, please see below.
This planter is ornated with medallions. This is a traditional model made by Terre Figuière with all its know-how.
This nice green model made of smooth enamelled clay has a typical molded base.
Each planter is made artisanally, so there are slight variations in colours and finishes that mean each one is unique.

Made by a master potter, it is dated and signed.
Its dimensions are as follows:

- Height 48 cm.
- Diameter 66 cm.
- Weight 50 kg.
Natural clay requires no special care. Simply wash it with water and a sponge.
The finish will continue to change over time. In the winter, make sure your planter is protected from the weather and from frost.

The delivery time is 15 days for Europe and on request for other continents.
Terre Figuière is located on the holiday road-trip and has been awarded the entreprise du patrimoine vivant EPV (Living Heritage Company) for the excellence and know-how in the manufacture of the famous Anduze planter.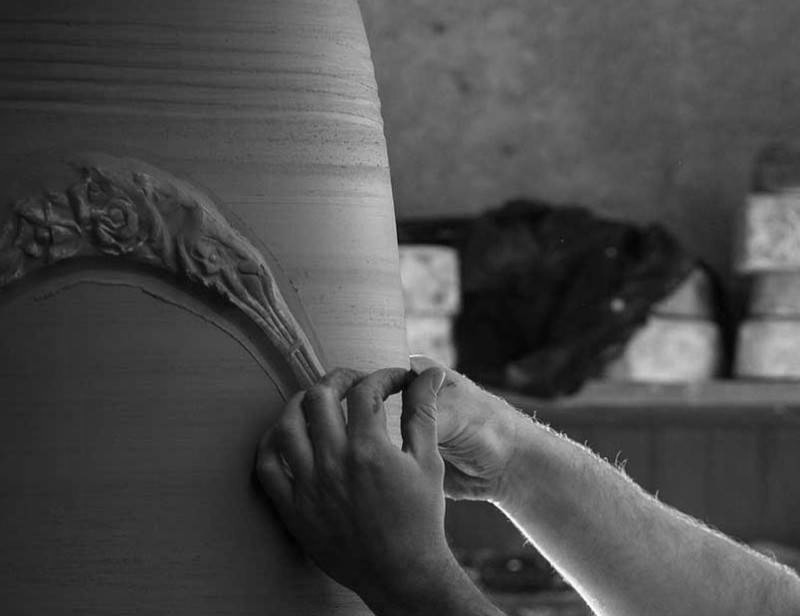 Terre Figuière has been perpetuating the tradition for 4 centuries and offers this planter which highlights the most beautiful French gardens. Terre Figuière uses its know-how to design majestic Mazagrans, enamelled orange planters or contempary jars.
Reviews
Click here to leave a review