Lucid designer wall lamp.
Cigale model, uncluttered design.
Halogen 70W or energy saving 15W.
Curved Lucid wall lamp in real wood.
The wall lamp shown has a Grey Oak finish. This model is also available in Brown Oak, Natural Oak and Ebony Oak.
Curved wood and diffusing glass for indirect lighting.
Personalise your space with a Lucid wall lamp. The unique aesthetic of Lucid wall lamps comes from the quality of wood chosen. The cladding is stained and then varnished in order to give out a soft light. This Lucid wall lamp shows great flair and originality.
This model's dimensions are show below: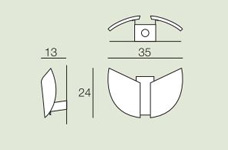 This model meets CE standards.
E27 bulb not included. The wall lamp requires either a 70W halogen bulb or a 15W energy saving bulb.
This model can be delivered within 3 weeks directly from French factory. Delivery cost and duty free depend of the delivered country, that you will see after your registration..
For over 40 years, the Atelier Sedap has found success in bringing together two opposing forces: 
- the past, as it draws on its unequalled expertise in high quality moulding and lighting,
- and the future, by choosing high performance innovation.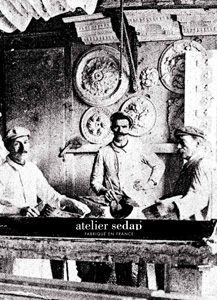 Lucid wall lamps are known for the beauty of the real wood used in their construction.
Reviews
Click here to leave a review