Garnier Thiebaut Galerie des Glaces White Green Sweet CottonTablecloth - Stain Resistant
Garnier Thiebaut Stain Resistant Cotton Tablecloth.
The Galerie des Glaces Collection by Garnier Thiebaut in 100% Green Sweet cotton features a tablecloth, placemats and napkins - see tab for dimensions.
The prices given for napkins and placemats is for sets of 4.
This 100% cotton tablecloth is made in France by Garnier Thiebaut.
The Galerie des Glaces Collection is a very elegant creation, that uses French interior design tradition and updates it with a modern grey. During manufacture, this tablecloth is treated with Garnier Thiebaut's Green Sweet stain resistant technology.
The collection is available in the following sizes:
172cm x 172cm
172cm x 252cm
172cm x 302cm
172cm x 412cm
4 napkins 54 x 54cm
4 placemats 54 x 39cm
1 table runner 52 x 147cm
1 tabe runner 52x182 cm

You can choose the tablecloth size using the drop-down menu above.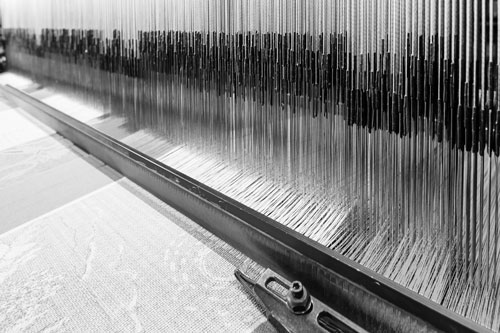 Green Sweet tablecloths are easy to care for. If something is spilled, gently soak up the liquid or dab with a damp sponge, and machine wash at 40°C with your usual amount of detergent. It should be ironed with a very hot iron, as this reactivates the stain resistant treatment.
Packages are dispatched within 8 days in Europe and about 10 days outside Europe, after receipt of payment.
Shipping rates and taxes are automatically calculated based on the weight of the product and the shipping destination. For a collective purchase order, please contact us.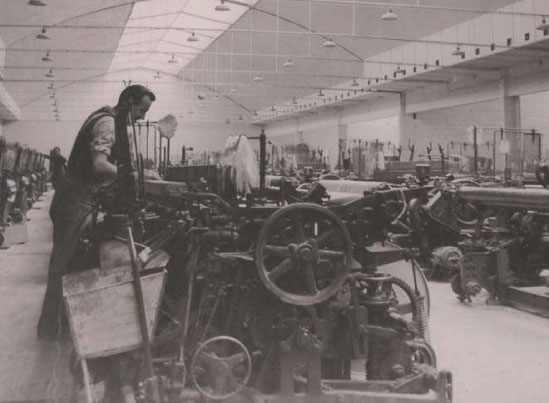 Garnier Thiebaut has a long and proud history, beginning in 1833 with the intermarriage of the Garnier and Thiebaut families. As the first weaving looms were being created, the company became the first textile factory in the Vosges at the end of the 1870s. The company has passed down historic knowledge about Jacquard weaving and the creation of tablecloths, bed linen, towelling and other products such as tea towels and aprons. Today it is the only French textile producer that has kept all of its production equipment in France. It has gained the Entreprise du Patrimoine Vivant (Living Heritage Company) mark. As a top of the range brand, the Maison Garnier Thiebaut is able to collaborate with top designers to create unrivalled collections, whose quality and style are valued by the most senior hotel and restaurant professionals in the world.
Reviews
Click here to leave a review