L Couture 6 Plates DEGRENNE
L Couture 6 plates by Degrenne.
Limoges porcelain collection available in different sizes.
For conditions of delivery, please see below.
The L Couture collection is designed by Degrenne.
Voluptuous, precious and refined, lace invites itself to your table in an "Haute Couture" spirit.
Made of premium quality Limoges porcelain, the L Couture collection, with its sublime white, offers a chic and dreamlike universe to every table.
The L Couture plates are truly exceptional models, know-hows combine to reach precision, poetry and rigour.
The L Couture collection is available as follows:

- bread plate ø 14 cm
- dessert plate ø 24 cm
- dinner plate ø 28 cm
- gourmet plate ø 28 cm
- gourmet plate ø 30 cm
- presentation plate ø 32 cm
The prices are for 6 same plates.
These Degrenne premium quality porcelain plates are dishwasher safe.
Products are dispatched within 8 days in Europe and about 10 days outside Europe, after receipt of order.
Shipping rates and taxes are automatically calculated based on the weight of the product and the shipping destination. For a collective purchase order, please contact us.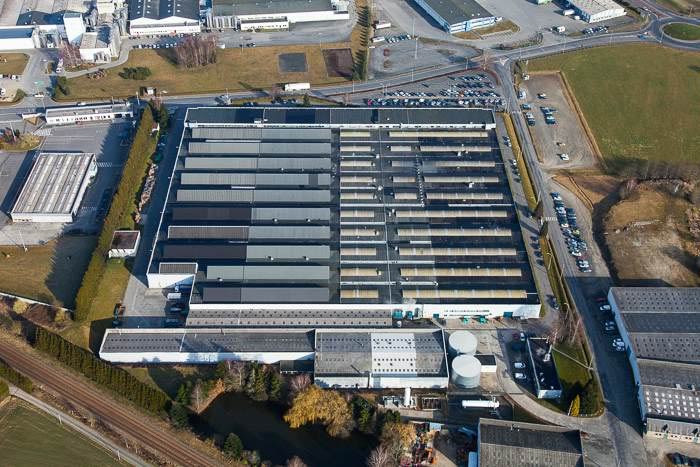 Guy Degrenne is an emblematic brand of French tableware. Limoges porcelain, stainless steel cutlery or crystal glasses, this manufacturer has a historical know-how. With a production site in Calvados (France) which joins most of its activities, Guy Degrenne has the label certified by the French State, Entreprise du Patrimoine Vivant (EPV). Francecorner exclusively offers the high end products of this manufacturer. Through permanent innovation and a desire to create contemporary collections, Guy Degrenne sublimates every day tableware for more and more culinary pleasure.
Reviews
Click here to leave a review
Guest 24-piece copper cutlery set by Degrenne
This 24-piece cutlery set is made of stainless steel.
For conditions of delivery, please see below.