Dix Heures Dix 410 Etoile Ceiling light
The H410 Etoile ceiling light by Dix Heures Dix is unquestionably sophisticated.
This ceiling light made of cloth has been designed by Fabrice Berrux.
This H410 Etoile ceiling light by Dix Heures Dix is a fine figure with its size of 90 cm x 90 cm. This unique ceiling light design by Fabrice Berrux is made of fabric ribbon and is available in 8 colors.
The textile H140 ceiling light is intended to receive 3 23W / E27 compact fluorescent bulbs or the equivalent of 3 incandescent 75W/ E27 bulbs. It can be delivered with a satin PMMA diffusing a softer light. 
This ceiling light is height-adjustable and equiped with a transparent power cord, 3 stainless steel cables and a ceiling rose.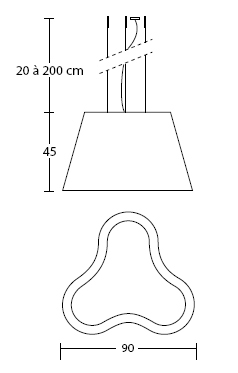 .
This ceiling light is certified IP20 Class 2 - IP 20 - 960 °C / 1760°F - CE. It is easy to install and assembly instructions are provided with it.
We deliver this floor lamp within 4 weeks.
Dix Heures Dix is a brand created by the lighting manufacturer Sedap. Dix Heures dix is famous for the unsual design of its cloth lamps. Thanks to a very close collaboration with designers, Sedap has become an expert in highlighting wonderful wall lamps, suspensions lamps and floor lamps. It is more than a light, it becomes a real work of art in your room.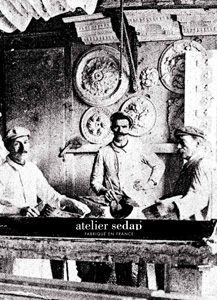 Reviews
Click here to leave a review