100 % virgin wool plaid by MIDIPY 120x180cm
handmade in France
Plaid made of pure wool from the Pyrénées by Midipy. This plaid is a natural product without any artificial coloring or chemical.  Its color is the result of a mixture of black wool and ivory natural wool.  Thanks to its ecru braid, it is an harmonious and soft plaid.
Delivered with its plaid holder made of brown stitched leather, this premium quality plaid will follow you everywhere like a sheep. its dimensions are as follows 120x180cm.
 


This premium quality plaid is made of natural wool without any artificial colouring or chemical.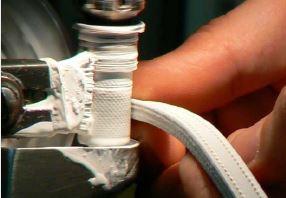 When creating its products, MIDIPY always brings the utmost care in the conception of its leather magazine holder and choose the most beautiful skins. Then, in order to offer unique and authentic objects, MIDIPY will very carefully make the hand-stitched finish.
Reviews
Click here to leave a review