Treca Imperial Majeste Mattress
Call us for Price and Delivery time
The TRECA IMPERIAL Majeste mattress is definitely an exceptional mattress. This high quality mattress by Treca is part of the Tresors collection. The quality of this Treca Imperial mattress will ensures incomparable comfort. 
This 27cm thick mattress has extra firm Pullman suspension.

Please contact customer service for prices.
For conditions of delivery, please see below.
The Imperial Majeste mattress is part of the high quality Tresors collection by Treca.
A top of the range mattress that fits all morphologies
The Imperial Majeste mattress is part of the high quality Tresors collection by Treca. This mattress has advanced Pullman suspension for a optimate and tailor-made comfort: The response of the springs is progressive and proportional to the body weight. The mattress fits all morphologies.
This mattress has an extra-firm spring support (24/10 diameter) for a good body support and a tonic welcome. The springs ensure maximum ventilation, preventing the  proliferation of dust mites and guaranteeing the hygiene of your mattress.
Technical characteristics of the Imperial Majeste mattress:
A quality suspension is not its only asset: To enjoy the comfort of your mattress in all seasons, it has two sides for natural thermoregulation.
Its winter side is composed of 500g/m² wool for greater warmth and softness and a 2cm thick firm softcare foam for a dynamic welcome.
The summer side is covered with 400g/m² white cotton for freshness and softness and a 2cm thick softcare foam.
For a longer life, the perimeter of the mattress is reinforced with a strip frame and a foam border, that guarantee balance and non-deformability.
Its padded top is handmade with a double deep stitching of the 100% viscose coutil. It gives it exceptional resistance and elegance and retains the filling.
The Treca mattress comes with a 10 year guarantee and is certified Origine France Garantie.
The mattress is available in the following dimensions:
-

width

90cm x

length

190 cm

-

width

140cm x

length

190 cm

-

width

160cm x

length

200 cm

-

width

180cm x

length

200 cm

- width 200cm x length 200 cm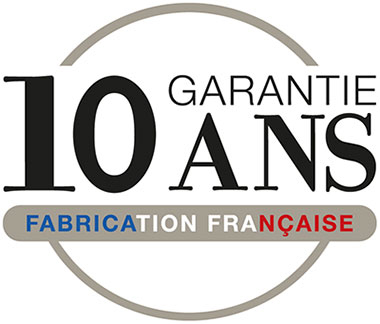 .
This mattress comes with a 5 year guarantee but Treca can extend the guarantee to 10 years on request by contacting Treca's customer service.
Thanks to its ventilation system, it remains healthy and dry. This mattress has a firm inner support.
This mattress is delivered and installed directly from manufacture within 15 days in metropolitan France.
Shipping rates and taxes for other destination are automatically calculated base on the weight of the product and the shipping destination.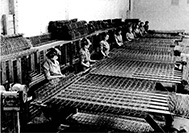 The history of Treca, the famous mattress manufacturer, dates back to 1935, in Reichshoffen. Treca is a spring mattress expert and the creator of the legendary Pullmann suspension. Treca is also appreciated and referenced by major hotels for the exceptional comfort and longevity of its bedding.
.
Reviews
Click here to leave a review