Pillivuyt 2-piece vegetable dish set
This set of 2 nice immaculate porcelain vegetable dishes is made in France by the renowned manufacturer Pillivuyt.
For conditions of delivery, please see below.
Pillivuyt refined and top-of-the-range white porcelain combines resistance and aesthetics.
This set of 2 vegetable dishes, with a diameter of 16 cm, has handles decorated tone-on-tone with the brand name. Their ergonomic shape is inspired by the arches of the manufacturer ovens. 
The Pillivuyt porcelain is easy to clean and care. It is dishwasher safe. Its one-piece handles are shatterproof guaranteed. It can easily flow from hot to cold.
Products are dispatched within 2 weeks in Europe and on request outside Europe, after receipt of order.
Shipping rates and taxes are automatically calculated based on the weight of the product and the shipping destination. For a collective purchase order, please contact us.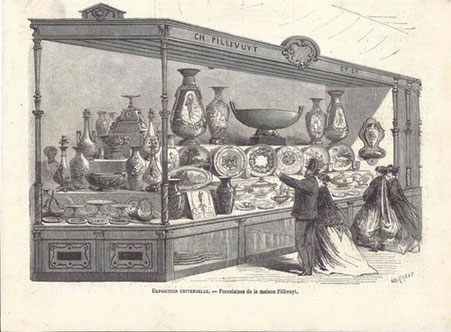 Pillivuyt is definitely a French jewel when talking about Porcelain. This prestigious company which was created in 1818 won the gold medal twice at the World Expo. With a great know-how, Pillivuyt has been able to dress the most beautiful tables both in France and Europe from generation to generation. Pillivuyt is an undisputed leader in French professional cooking equipment. This reknown manufacturer has a complete range of high quality, innovative and refined products.
Reviews
Click here to leave a review
Canopée Collection by Pillivuyt
This Canopée porcelain tableware is made in France.
The Toulouse service is a white porcelain collection designed by the French manufacturer Pillivuyt.
It has been designed to be handy, easy to use and elegant on your table.
For conditions of delivery, please see below.