Staub braiser chistera 28cm - 6 colors
Delivery : around 8-10 days
The Staub Chistera frying pan has a diameter of 28 cm. This frying pan is made in France and is available in various colours.
This frying pan has a domed lid with a relief reminiscent of the Chistera of the Basque pelota and allows for continuous basting. It is induction compatible.
This 28 cm diameter Chistera pan, made of STAUB enamelled cast iron, combines the versatility of a pan with the characteristic cooking quality of STAUB cast iron. Its secret lies in its uniquely shaped lid, inspired by the chistera of the Basque pelota, which ensures continuous basting during cooking. It is compatible with all types of heat sources, including induction, and can be used in the oven.
With a capacity of 3.7 litres, this frying pan is suitable for 5 to 6 people, or even more depending on the preparation. Its special "Majolica" finish gives the enamel a unique shine and a deep colour. Made in France according to traditional know-how, this sauté pan is a unique piece. Its elaborate design and optimised weight make it easy to carry from the kitchen to the table.
The domed lid in combination with the Chistera Drop-Structure ensures excellent moisture retention and an even distribution of water during cooking, resulting in perfectly tasty stews. The interior of the pan is enamelled in matt black, a distinctive STAUB feature. This high-quality enamel offers increased scratch resistance and is easy to clean. It is ideal for searing, roasting and caramelising food. Made from cast iron, a carbon-rich alloy, this pan retains heat effectively, allowing the fire to be reduced to a minimum once the desired temperature is reached, for gentle, simmering cooking.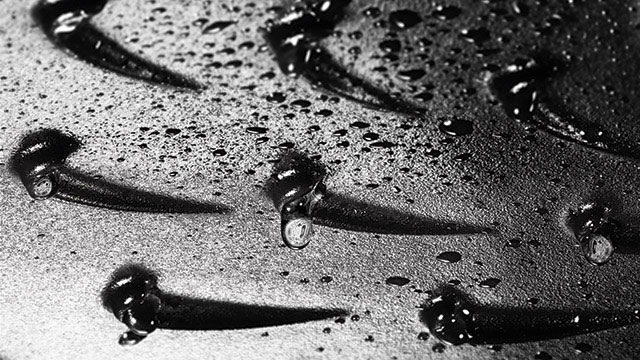 This pan is ideal for searing, cooking or simmering meat, fish or vegetables, offering juicy and tender results thanks to its Chistera structure under the lid. It is suitable for all heat sources, including induction, and can be used in the oven.
It is available in 6 colours: matt black, cherry, grenadine, graphite grey, deep blue and basil.
Below you will find the total dimensions:
- Total length of the product with handles: 36.10 cm
- Diameter: 28.00 cm / Base diameter: 22.20 cm
- Height with lid: 12.60 cm
- Height without lid: 7.60 cm
- Width of handles: 4.00 cm
Our delivery time is in Europe within 8 days and 10 days outside.
All Staub's enamelled cast iron products come with a lifetime guarantee, starting on the date of purchase.
The first Staub casserole was made in 1974. It was named after its creator, Francis Staub. Staub is a company based in Alsace that specialises in making enamelled cast iron products.