Reduced price
Save $53.85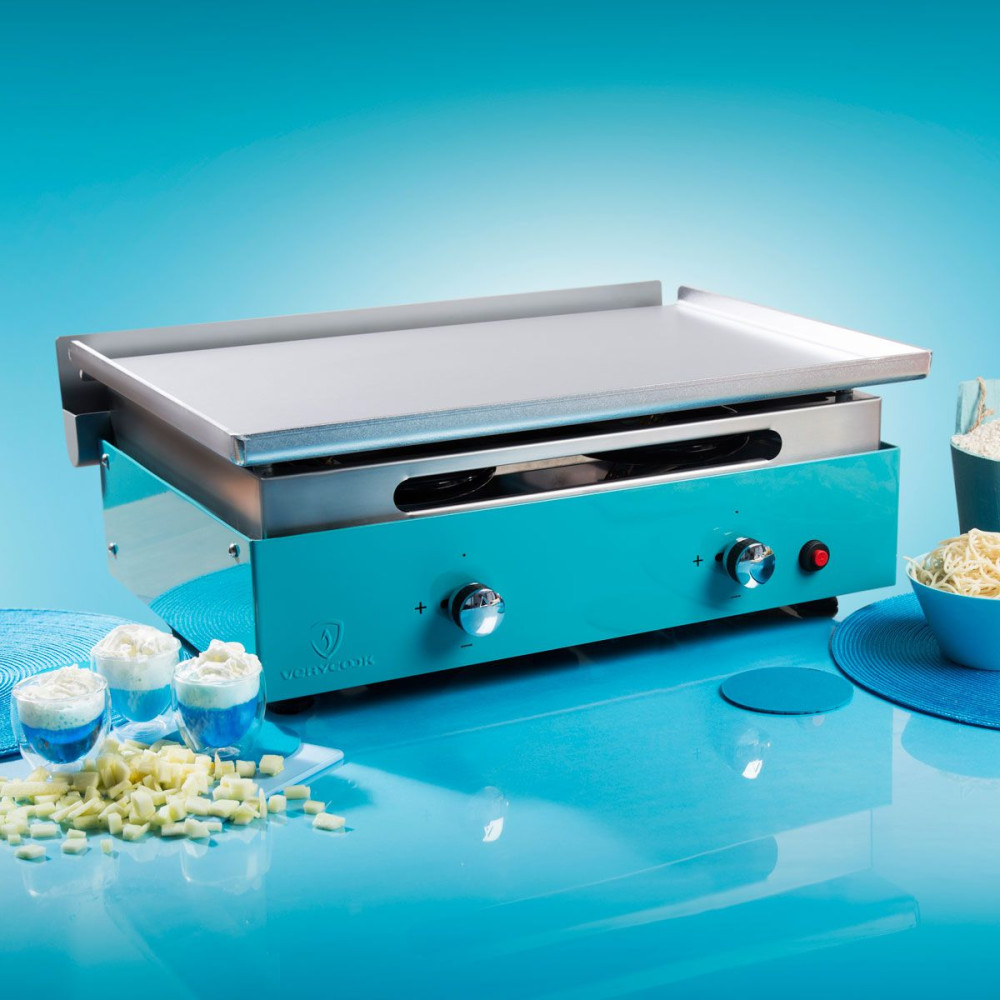 Plancha Verycook gaz 2 feux Creative Verylagoon
Plancha Verycook gas 2 burners Creative Verylagoon made in France.
This plancha from the Creative collection has a food-grade solid stainless steel cooking plate guaranteed for 20 years.
The plancha has a large cooking plate 60cm long and 40cm wide in solid stainless steel 6mm thick and food grade. The Verycook Lagoon plancha runs on gas and has burner ramps that allow it to reach a very high temperature quickly. The heat is thus perfectly distributed over the entire plate. The cooking lid is optional. Thanks to its piezo igniter, its use is simple and safe.
It has two distinct cooking zones and its power is exceptional: 7.2 kw or 350° in 5 minutes.
Its removable casing is all steel coated with blue epoxy paint.
It has the following dimensions 60 x 43 x 23 cm for a weight of 23.5 kg. Its professional solid stainless steel plate is 6 mm thick and is ultra resistant.
It is possible to order it with a cooking lid and/or a protective cover.
It is suitable for use with butane or propane. The cooking surface comes with a 20 year guarantee and the enamelled steel burners come with a 5 year guarantee.
It is very easy to clean and maintain. To clean your plancha grill, simply deglaze by adding ice cubes or cold water to the hot cooking surface, which creates a thermal shock and causes food to peel away. Then simply remove the excess food with the de Buyer metal spatula that comes free with the plancha grill.
It has a receptacle to collect fat located at the rear, which can be removed for cleaning. It can be washed in the dishwasher or in running water. It has a capacity of 1.2 litres. This plancha grill meets all the standards you would expect for professional cooking equipment.
This model can be delivered within 8 days directly from French factory. Delivery cost and duty free depend of the delivered country, that you will see after your registration.
Verycook designs and makes high quality professional plancha grills in France for all your cooking needs. 
Reviews
Click here to leave a review