Duvets Pyrenex Papeete Duo
The Papeete Duo duvets by Pyrenex are made in France.
They are sold by pair and can be paired thanks to the dedicated push bottons.
For conditions of delivery, please see below.
We all have thought once that our duvet is sometimes too thick or not enough, looking for solutions or technics to cool off or otherwise to warm up. Today, these problems have disappeared thanks to Pyrenex which meets our needs by creating the 4-season duvet packs.
The 4-season macks from the Montreal Duo collection are perfectly adaptable. They are a a set of 2 separated duvets which can be paired thanks to the dedicated push buttons. Thus, all you need when the weather is too hot or too cold, is add or remove a duvet. Therefore, you can regulate the temperature for a better comfort.
The duvets are filled with 90% down and 10% little feathers. The filling comes from the south-west of France, duvets are 100% made in France.
The duvet cover is made of 150 threads/cm2 satin, 100% white combed cotton, with a grey satin piping. The weaving of the fabric is so dense that it is a natural barrier against dust mites.
These packs are available in 3 different associations :
- Papeete Duo 160gr/m² (2 light duvets light 80gr)
- Papeete Duo 200gr/m² (1 light duvet 80gr + 1 summer 120gr)
- Papeete Duo 240gr/m² (2 summer duvets 120gr)
- Papeete Duo 260gr/m² (1 light duvet 80gr + 1 tempered 180gr)
- Papeete Duo 300gr/m² (1 summer duvet 120gr + 1 tempered 180gr)
- Papeete Duo 360gr/m² (2 tempered duvets 180gr)
Legend 1859 is the Pyrenex label identifying the most prestigious duvet range. You will be fully satisfied by the premium quality Montreal duvet.
Depending on the duvet associations you choose, you will get different duvet thicknesses.
A summer duvet is dense up to 100g/m2 whereas a tempered duvet is dense up to 150g/m2.
Packs have a density difference ranging from 200 to 300g/m2.
These duvets comes with a 5-year guarantee for their fillings.
These packs are available in the following dimensions :
- 140 cm x 200 cm
- 200 cm x 200 cm
- 240 cm x 220 cm
- 260 cm x 240 cm
- 280 cm x 240 cm
- 300 cm x 300 cm
The duvets of the 4-season pack come with a Belle Literie label, they respect a specification and are from premium quality.
As far as labels and distinctions are concerned, the Montreal Duo duvets come with a OEKO TEX label and you get the guarantee that they did not used any substance during the manufacturing process that can harm health.
This duvet is machine washable at 40°C, we recommend that you shake it frequently in the open air and to inverse top and bottom at least once a month.
The choice of the filling depends on the way you heat your room. Therefore, between 15 and 18°, we recommend a 250 to 300g/m² duvet and above 18°, a 200 to 250g/m² duvet.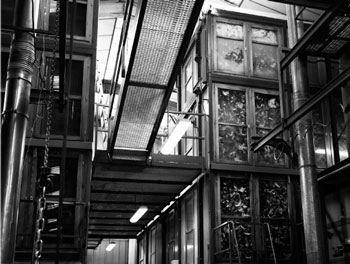 Duvet is dispatched within 8 days in Europe and about 10 days outside Europe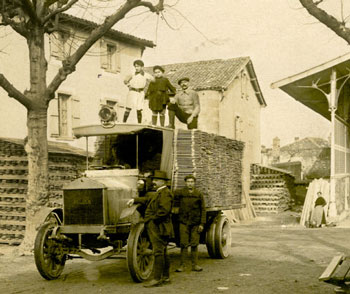 Pyrenex masters the natural duvet manufacture and has been elaborating goose or duck down since 1859.
Reviews
Click here to leave a review