The S5 mattress is divided into 2 faces : a winter and a summer face.
This mattress is made in France.
It is 26cm thick and has the pocket springs technology.
For our conditions of delivery, please see indications below.
The S5 Simmons mattress is made in France. Thanks to its pocket spring technology Sensoft Origine, it is both very firm and comfortable.
This is a high end mattress with a winter face composed of a Jacquard ticking, eco wool and a 30 mm soft comfort foam with a net density of 23 kg/m3. In addition, the mattress is supported by 651 springs for the 140x190 model as well as a polyurethane foam support belt. As far as the summer face is concerned, there is a welcome foam, wadding, cotton plus a comfort foam which bring breathing and support to this mattress. There is also a Jacquard ticking made of 90% viscose and 10% polyamide.
This mattress brings lasting comfort and a restful and enveloping sleep with a maximum ventilation of the mattress and an in-depth recovery to a perfect temperature associated with a welcome surface specially designed for the summer. Thanks to the sleep independence, you can also avoid micro-awakenings.

This product is available in the following dimensions:
- width 90cm x length 190 cm

- width 140cm x length 190 cm

- width160cm x length 200 cm

- width 180cm x length 200 cm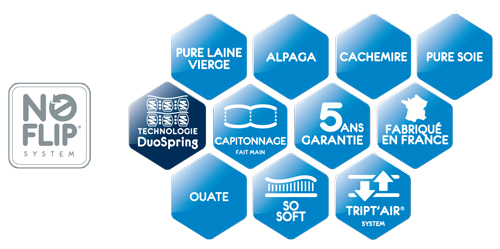 We deliver this sofa within 6 weeks directly from factory.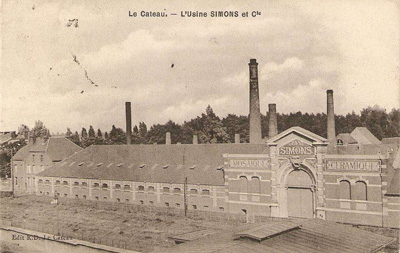 Simmons know-how dates back to 1879. Inventor of the pocketed spring, this firm located in the North of France knew how to perpetuate its know-how in mattress and bedsprings manufacturing. Simmons is an expert concerning raw material choice, spring manufacturing in order to make premium quality mattresses.
Reviews
Click here to leave a review