Treca Imperial Creation Mattress
The TRECA IMPERIAL Creation mattress is an exceptional mattress designed by the reknowned French brand Treca.
This 19.5cm high mattress has Air Spring suspension and is 100% made in France.

Please contact customer service for prices.
For conditions of delivery, please see below.
The Imperial Creation mattress is a premium quality mattress designed by the famous brand Treca. 
Thanks to the Air Spring suspension, it guarantees incomparable comfort.
This 19.5cm high mattress is very comfortable and ensures firm and dynamic welcome. 

Its 18/10 springs guarantee maximum ventilation of your mattress, away from dust mites.
Its hand-stitched padded top gives it exceptional resistance and elegance.
Its winter side is composed of a 1.5cm thick softcare foam, covered with 500g/m² wool
The summer side is covered with 1.5cm thick softcare foam with 400g/m² cotton.
For a longer life, the metal lamella border of the mattress is covered with foam, that guarantee non-deformability.
The Imperial Creation mattress has 4 aerators and 6 embroidered horizontal handles.
Its TOP03 coutil is made of 53% viscose and 44% cotton.
The Treca mattress comes with a 10 year guarantee and is certified Origine France Garantie.
The Imperial Creation Air Spring mattress is available in the following widths for the lengths 190 and 200 cm:  :
70 cm, 80 cm, 90 cm, 100 cm, 110 cm, 120 cm, 130 cm, 140 cm, 150 cm, 160 cm, 180 cm, 190 cm, 200 cm.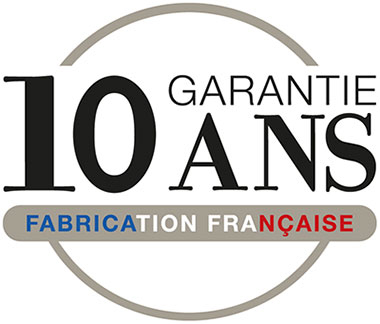 .
This mattress comes with a 5 year guarantee but Treca can extend the guarantee to 10 years on request by contacting Treca's customer service.
This mattress is delivered and installed directly from manufacture within 15 days in metropolitan France.
Shipping rates and taxes for other destination are automatically calculated base on the weight of the product and the shipping destination.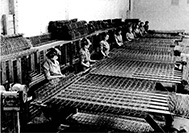 The history of Treca, the famous mattress manufacturer, dates back to 1935, in Reichshoffen. Treca is a spring mattress expert and the creator of the legendary Pullmann suspension. Treca is also appreciated and referenced by major hotels for the exceptional comfort and longevity of its bedding.
.
Reviews
Click here to leave a review