This Staub cast iron teapot is made in France.
It is 16.5cm in diameter and comes with a tea cage. Staub offers this teapot, which can also be used as a stovetop kettle, in 6 colours.
This cast iron teapot Staub is 16.5cm in diameter and has a capacity of 1.15l.
Staub has made this a stunning decor item for your kitchen as well as a teapot with tea cage, and stovetop kettle.
It is available in 6 colours: Black, Grey, Red, Green, Grenadine and Blue.
The foodsafe cast iron base works with all kinds of hobs, including induction.

This teapot is dishwasher safe.
Free 8 day delivery is available in mainland France.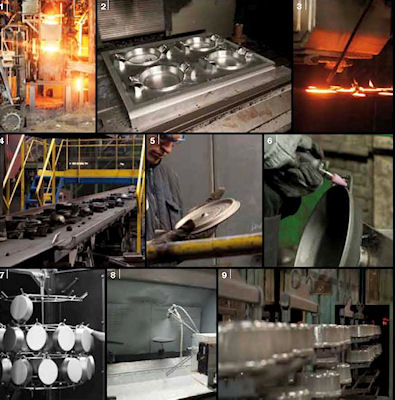 The Staub company goes back to 1974, when Francis Staub made his first casserole dish. Staub is a company based in Alsace that specialises in making enamelled cast iron products. For more information about the company, please explore our full range of Staub products.
Reviews
Click here to leave a review