Blanc des vosges Divine Collection Hemp Satin
Divine Hemp bed linen set made in France by Blanc des Vosges.
This collection is made of Satin Jacquard 100 % premium quality cotton, 120 threads/cm².
For conditions of delivery, please see below.
Since 1843, Blanc des Vosges has been perpetuating its know-how in the confection of French-made household linen. 
With the Divine Hemp collection, you will bring a natural touch in your room.
Made of Satin Jacquard 100 % premium quality cotton 120 threads / cm², this bed linen set will provide you with an exceptional and high quality comfort.  
Extremely soft, light and very resistant, Jacquard satin cotton is very easy to clean and care and stands out for its resistance and excellent durability.
In this collection, you can find:
- Duvet cover 240x220 cm
- Duvet cover 260x240 cm
- Pillowcase (set of two) 50x75 cm
- Pillowcase (set of two) 65x65 cm
- Flat sheet 240x300 cm
- Flat sheet 280x320 cm
The Divine Metal collection is also available on our website.
Made of 100 % satin cotton 120 threads/cm², this collection is of premium quality and easy to clean and care. It si machine washable at 60°C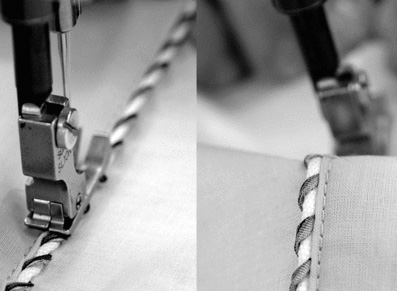 Packages are dispatched within 8 days in Europe and about 10 days outside Europe, after receipt of payment.
Shipping rates and taxes are automatically calculated based on the weight of the product and the shipping destination. For a collective purchase order, please contact us.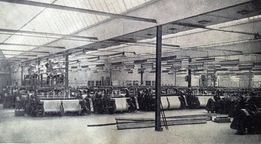 Blanc des Vosges has been France's foremost bed linen producer since 1843. This manufacturer is known for the quality of its cotton satin and percale bed linen: sheets, duvet covers, pillow cases and fitted sheets. The François Hans company began with hand woven fabrics in farms around Gérardmer. This craftsmanship was passed down from generation to generation, and reached Mr Jean François Birac 4 generations down, who ran the company and created the prestigious Blanc des Vosges brand.

Based in the Vosges at Gérardmer, the company uses traditional craftsmanship and its excellence has been recognised by the awarding of the Entreprise Patrimoine Vivant (Living Heritage Company) mark as well as the Vosges Terre Textile (Vosges Region Textiles) mark.
Reviews
Click here to leave a review