Blanc des Vosges 30cm Cap Fitted Sheet Percale Cotton
Plain fitted sheet by Blanc des Vosges 30cm cap
This collection is made of long-fiber combed cotton percale 80 threads/cm² and is available in various dimensions and colours. 
For conditions of delivery, please see below.
The Blanc des Vosges brand is a reference in the manufacture of high quality household linen since 1843.
This collection is composed of long-fiber combed percale cotton 80 threads/cm² which confers premium quality softness and refinement.
The canvas is richly woven for a soft and silky touch which will bring you extreme comfort.
With its 30cm high cap, you can perfectly wrap your mattress for a pleasant and comfortable look.
This fitted sheet is available in the following dimensions:
- 140x190 cm
- 160x200 cm
- 180x200cm
- 200x200cm
And in different colours: 
- White
- Linen
- "Steel" grey
- "Platinum" light grey
- Khaki
- "Blush" incense pink
- Beige "hemp"
- Yellow "curry" sulphur
- Blue "duck blue"
- Midnight blue "navy"
- Red "ruby"
- Ecru "nougat"
- Anise green "anis"
- Light blue "aqua"
- "Lemon" yellow
- Blue "royal blue"
- Brown "marron glacé"
- Orange "paprika"
- Purple"cyclamen"
- Pink "petal"
If you prefer a fitted sheet with a 35 or 40cm cap, please contact our customer service.
Percale 100 % cotton 80 threads / cm², this high quality fitted sheet is easy to clean. This collection is machine washable at 60°C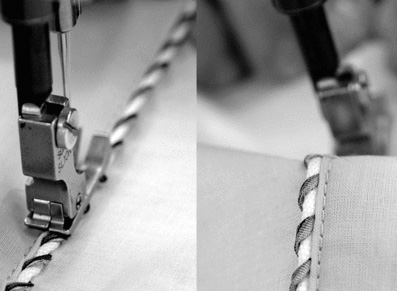 Packages are dispatched within 8 days in Europe and about 10 days outside Europe, after receipt of payment.
Shipping rates and taxes are automatically calculated based on the weight of the product and the shipping destination. For a collective purchase order, please contact us.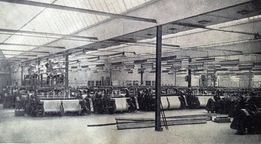 Blanc des Vosges has been France's foremost bed linen producer since 1843. This manufacturer is known for the quality of its cotton satin and percale bed linen: sheets, duvet covers, pillow cases and fitted sheets. The François Hans company began with hand woven fabrics in farms around Gérardmer. This craftsmanship was passed down from generation to generation, and reached Mr Jean François Birac 4 generations down, who ran the company and created the prestigious Blanc des Vosges brand.

Based in the Vosges at Gérardmer, the company uses traditional craftsmanship and its excellence has been recognised by the awarding of the Entreprise Patrimoine Vivant (Living Heritage Company) mark as well as the Vosges Terre Textile (Vosges Region Textiles) mark.
Reviews
Click here to leave a review