Tea Towel Made in France x2
Tea Towel Made in France by Charvet Editions
Sold by 2
Coposition 55% Linen and 45% Cotton
Tea Towel Made In France woven by Charvet Editions
55% Linen / 45% Cotton
Size: 43x75cm
This tea towel is in high quality with 383g/sqm. Price is for 2 pieces.
This tea towel is washable till 194°F. We recommande to iron your tea towel wet.

Delivered with 10 days.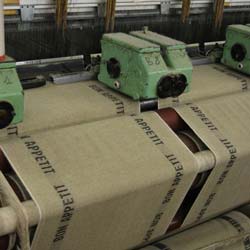 The Charvet company has been based in Armentière for more than a century. This town is located in the haert of Europe and renowed since the Middle Ages as a "City of the Canvas" in linen. France is the world's largest producer of flax.
Reviews
Click here to leave a review