Aïnhoa duvet 270g/m2 Pyrenex - 6 sizes
Reference : ainhoa pyrenex
Delivery : in 8-10 days in France, 10-12 days in other countries
The Aïnhoa Classique duvet is made in France by Pyrenex.
This 270g/m2 natural winter duvet is made of 90% duvet and 10% French duck feathers.
The AINHOA duvet is a model made in France by Pyrenex.
From the "Classic" collection, this warm 270g/m² duvet is ideal for winter.
It is filled with 90% duck duvet of French origin and 10% feathers.
Its ultra-light Percale cover 91 threads/cm² is woven in 100% white cotton lined with Oeko-tex. Its finishes are very neat with its cotton piping. Its square quilting with spacers keeps the filling applied throughout the duvet.
Information:
- Heats: 4/5
- Lightness: 3/5
- TOG: 10.5
- Filling power : 750 cuin
The classic AINHOA duvet is available in the following sizes:
- 140 x 200cm
- 200 x 200cm
- 240 x 220cm
- 260 x 240cm
- 280 x 240cm
- 300 x 240cm
You will also find on our site, the Health version of this duvet.
This duvet is machine washable at 40°C, we advise you to shake it regularly in the open air and to reverse the top and bottom at least once a month.
The choice of filling depends on how you heat your room, so from 15° to 18° we recommend a duvet of 250 to 300g/m², and around 18° we recommend a temperate duvet of 200 to 250g/m². m². You should know that feathers and quilt can not buy allergy. Allergies are usually caused by dust or dust mites.
The very tight weaving of Pyrenex duvets (91 threads/cm2) forms a natural barrier to dust mites. Regular washing and tumble drying in a gentle position ensures hygiene, fluffiness and longevity.
Delivery : in 8-10 days in France, 10-12 days in other countries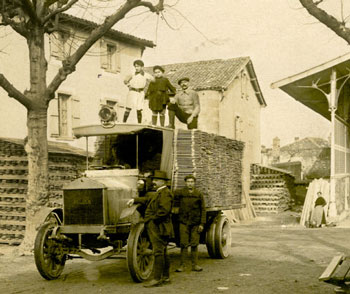 Pyrenex masters the natural duvet manufacture and has been elaborating goose and duck down since 1859.
The CHAMONIX pillow, made in France by Pyrenex, is in a health version with the Greenfirst label.
This pillow is made of 90% down and 10% feathers to be ultra soft.
Aucune question n'a été posée pour le moment