This item has been declared to be CE compliant.
Technical information: : IP20; 100W. With an E27 bulb cap, this product can be used with bulbs up to 100W.
This light does not come with a bulb.
Packages are dispatched within 8 days in Europe and about 10 days outside Europe, after receipt of payment.
Shipping rates and taxes are automatically calculated based on the weight of the product and the shipping destination. For a collective purchase order, please contact us.
For over 40 years, the Atelier Sedap has found success in bringing together two opposing forces: 
- the past, as it draws on its unequalled expertise in high quality moulding and lighting,
- and the future, by choosing high performance innovation.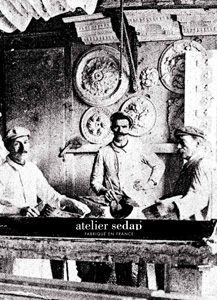 The research and creativity of Atelier Sedap has resulted in changing uses for plaster and a wider range of roles for the material in lighting.
Reviews
Click here to leave a review