The Staub cast iron fondue set is a symbol of sharing and friendship.
10cm in diameter, this cast iron fondue set is available in grey or black.
You can use your fondue set to make Burgundy or Savoie style fondue, chocolate fondue, wine fondue or Chinese hot pot: this Staub 10cm cast iron fondue set works for all kinds of dishes.
It has a capacity of 0.75l and is available in Grey or Black. This Staub fondue set works using a candle.
This extremely elegant cast iron fondue set is perfect for sharing a meal with friends or family.

Wash your Staub fondue set in warm water with washing up liquid and a non-scratch sponge. To remove any stubborn food without damaging your fondue set, soak it in hot water first. It is dishwasher safe.
Packages are dispatched within 8 days in Europe and about 10 days outside Europe, after receipt of payment.
Shipping rates and taxes are automatically calculated based on the weight of the product and the shipping destination. For a collective purchase order, please contact us.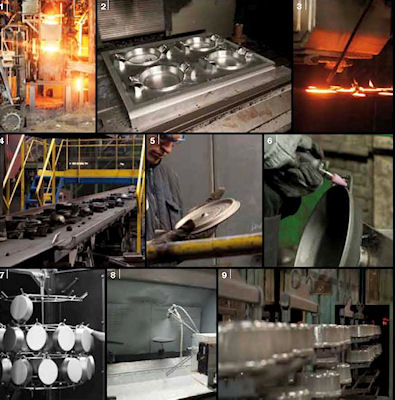 The Staub company goes back to 1974, when Francis Staub made his first casserole dish. Staub is a company based in Alsace that specialises in making enamelled cast iron products. Why not visit our Staub page, and take a look at the brand's useful cooking accessories?
Reviews
Click here to leave a review